Outreach to and the engagement of men – particularly heterosexual men – is an essential part of combating HIV/AIDS, according to a panel of experts today at the XIX International AIDS Conference in Washington.
The discussion, which explored the intersection of gender and HIV as it relates to men's role in the epidemic, focused on strategies and interventions involved with changing attitudes on gender and the power imbalance in relationships that can facilitate transmission of the virus.
One of the topics addressed was violence against women, which often correlates with HIV.
Dean Peacock, co-founder and director of the Sonke Gender Justice Network, a South African non-governmental organization (NGO) working on issues related to gender, human rights and HIV/AIDS, said that one of his organization's primary strategies involves working with men and boys to promote gender equality and reduce violence.
Speaking more directly about HIV, Peacock also noted that infections among men often take an emotional and physcial toll on women, as it is the women in traditional societies who are tasked with the care of infected individuals. In addition, because many men do not get tested until the progression of HIV/AIDS has reached later stages, they are more likely to die or have problems associated with advanced HIV/AIDS. This also puts their partners at risk.
Peacock said that "turning the tide" against HIV, the theme of this year's International AIDS Conference, is dependent on reversing or "turning the tide" of the disease among heterosexual men, who are largely the drivers of the epidemic in sub-Saharan Africa. Part of that also involves pushing back against conservative forces, often headed by heterosexual men, which wield tremendous influence and are in opposition to advances in gender equality.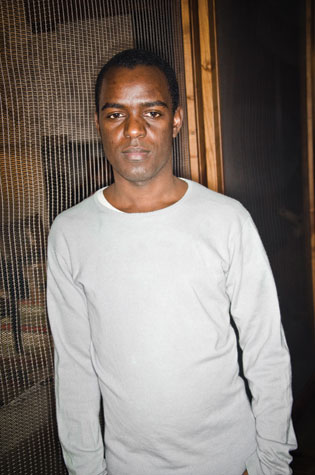 Other panelists noted that homophobia and even the terminology used to classify people into categories, such as "men who have sex with men" (MSM) or "transgender," may be limiting, as they defy traditional notions of gender. Tim Shand, also of the Sonke Network, said providers and activists must move beyond pre-determined silos of sexual and gender identity when engaging communities. For example, he said, the focus on MSM in combating HIV has led some to neglect measures needed to help reduce infection rates among heterosexual couples.
Frank Mugisha, a Ugandan LGBT activist and director of Sexual Minorities Uganda, told of his country's struggle to counter the effects of homophobia, particularly when it comes to HIV detection and treatment. Because of the emphasis placed on the incidence of HIV among MSM, as well as "abstinence-only" education and the criminalization of homosexuality in Uganda, the HIV epidemic among homosexual men has been exacerbated and driven underground.
Because homosexual conduct is punishable in Uganda, many people are afraid to be tested and are reticent to come forward, even in the case of rape or sexual assault, Mugisha said. Most official HIV prevention strategies also overlook the homosexual and transgender communities, he said.
The solution to fighting the epidemic, Mugisha said, is to promote policies that will engage men of all sexual orientations in prevention programs, emphasizing testing and treatment and reducing the stigma and shame that prevent many from seeking help.