Stage Preview
2005 Fall Arts Preview
ACTORS' THEATRE OF WASHINGTON
202-319-7227
www.atwdc.org
Boston Marriage -- David Mamet writes a comedy of manners from the turn of the century with lesbians Claire and Anna at the center in Wildean comic style (2/16-3/19/06)...
Tramps and Vamps -- Charles Busch's Vampire Lesbians of Sodom and The Ruffian on the Stair by Joe Orton (7/14-8/13)....
---
AFRICAN CONTINUUM THEATRE CO.
202-529-5763
www.africancontinuumtheatre.com
I Have Before Me a Remarkable Document Given to Me by a Young Lady from Rwanda -- British playwright Sonja Linden's bracing new work (9/15-10/19)...
---
AMERICAN CENTURY THEATRE
Gunston Arts Center
2700 S. Lang St.
Arlington, Va.
703-553-8782
www.americancentury.org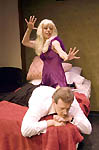 It Had to Be You
It Had to Be You -- A 1981 Broadway comedy by Joseph Bologna and Renee Taylor, the husband-wife playwriting team (now through 10/8)... Spoon River Anthology -- A stage adaptation, with music, of Edgar Lee Masters' beloved collection of short dramatic poems about common people in a rural American community(1/5-1/28/06)... The Autumn Garden -- A rarely-done classic by Lillian Hellman, in which summer resort guests explore the emotional dark places that lurk in all of us (3/16-4/15/06)... U.S.A. -- Paul Shyre's ambitious stage version of John Dos Passos's epic trilogy of novels that paint the portrait of the United States between 1900 and 1930 (6/22-7/15/06)... Call Me Mister -- Harold Rome's 1946 musical about soldiers adjusting to civilian life after returning to the States from WWII. The wonderful songs are by Harold Rome (TBA)...
---
ARENA STAGE
1001 6th St. SW
202-488-3300
www.arenastage.org
PASSION PLAY, A CYCLE -- A world premiere by Sarah Ruhl, a dynamic new writer in American Theater, developed through Arena Stage's new play reading series. Directed by Molly Smith, it's an epic journey through time and space with the legendary religious play, as performed at three watershed moments in history (now through 10/16, Kreeger)... Born Yesterday -- Kyle Donnelly (The Women) returns to direct Garson Kanin's razor-sharp political comedy set in 1945 (9/30-11/6, Fichandler)... CUTTIN' UP -- Charles Randolph-Wright's clever and poignant adaptation of Craig Marberry's Cuttin' Up: Wit and Wisdom Inside Black Barbershops (11/4-1/1/06, Kreeger)... Damn Yankees -- Molly Smith directs this big league musical filled with favorite musical standards such as ''Whatever Lola Wants, Lola Gets'' and ''You've Gotta Have Heart'' (12/9-2/5/06, Fichandler)... Awake and Sing! -- Arena Founding Director Zelda Fichandler returns to direct this coming-of-age tale that celebrates youthful energy and endurance in the poverty-marked Great Depression (1/20-3/5/06, Kreeger)... The Rainmaker -- In Richard Nash's romantic comedy, a con man transformed -- and is transformed -- by a family of cattle farmers plagued by a drought (3/3-4/9/06, Fichandler)... Lady Day at Emerson's Bar and Grill -- In March, 1959, legendary jazz singer Billie ''Lady Day'' Holiday begins a midnight performance at the seedy Philadelphia dive before a handful of lonely customers. Dressed in white with long gloves to hide the scars from heroin injections, Lady Day is about to give one of her final performances before her death four months later of cirrhosis and heart failure (3/31-6/4/06, Kreeger)... On the Verge or The Geography of Yearning -- A comedy where anything can, and does, happen, as three Victorian American lady adventurers set out on a journey to countries unknown (5/5-6/11-06, Fichandler)...
---
CATALYST THEATER COMPANY
545 7th St. SE
www.catalysttheater.com
Metamorphosis -- by Franz Kafka, adapted by Steven Berkoff (now through 10/15)... Eleemosynary -- From playwright Lee Blessing's fertile imagination springs forth three generations of extraordinary women whose complex, troubled interrelationships test the limits of love and forgiveness (2/2-3/11/06)... Someone Who'll Watch Over Me -- Three hostages -- one English, one Irish, one American -- are forced to draw on their wits and humanity to survive privation, torture and each other within the confines of a Middle Eastern jail cell (5/5-6/10/06)...
---
CENTER STAGE
700 N. Calvert St.
Baltimore, Md.
410-332-0033
www.centerstage.org
KING LEAR -- What hasn't yet been said or written about William Shakespeare's monumental tragedy? Irene Lewis directs this theatrical Himalaya, a gut-wrenching dissection of two troubled families, a harrowing study of the terrors of aging, a poetic rumination on love and loyalty (9/23-11/6)... HAY FEVER -- Meet the Blisses — unless you can help it. In Noël Coward's wicked farce, directed by Will Frears, their dismay is our comic bliss (11/3-12/4)... ONCE ON THIS ISLAND -- The age-old story of star-crossed lovers, based on the novel My Love, My love by Rosa Guy, gets a shot of Calypso rhythm and Caribbean heat in this bittersweet musical romance (12/16-1/22/06)... THE MURDER OF ISAAC -- In this U.S. premiere of Motti Lerner's play, Yitzhak Rabin has been assassinated, hopes for peace are foundering, and the inhabitants of a Jerusalem trauma ward search desperately for a way to make their voices heard (2/3-3/12/06)... AUGUST WILSON'S RADIO GOLF -- Pulitzer Prize-winner August Wilson completes his monumental, decade-by-decade examination of 20th-century African-American experience, revisiting the terrain that he has woven into theatrical legend (3/24-4/30/06)... CRUMBS FROM THE TABLE OF JOY -- This charming and heartfelt play marks the return of favorite Lynn Nottage (Intimate Apparel), finding the Crump family in trouble in 1950s Brooklyn (5/5-6/11/06)...
---
FOLGER THEATRE
201 E. Capitol St. SE
202-544-7077
www.folger.edu
Much Ado About Nothing -- Shakespeare's sparkling comedy, directed by Nick Hutchison and featuring Kate Eastwood Norris and P.J. Sosko (10/20-11/27)... Measure for Measure -- Directed by Aaron Posner with Ian Merrill Peakes and Karen Peakes, Bob Barr and Craig Wallace (1/19-2/26/06)... The Game of Love and Chance -- Masquerade begets hilarity as a betrothed couple, meeting for the first time, switches places with their servants in order to discover the other's true character in Pierre de Marivaux's classic. With Will Gartshore (4/7-5/14/06)....
---
FORD'S THEATRE
511 10th St. NW
202-347-4833
www.fordstheatre.org
Leading Ladies -- Ken Ludwig's side-splitting farce pays homage to Some Like It Hot. With a dynamite cast that includes Charlotte Rae and John Astin. Directed by Mark Rucker (Die Mommie Die) (9/23-10/23)... A Christmas Carol: A Ghost Story of Christmas -- This brilliant new adaptation made its bow last year. It returns and, for once, we're glad of it. It's that great (11/16-1/1/06)... Trying -- Philadelphia patrician and champion of liberal causes Francis Biddle served as U.S. attorney general under Franklin Roosevelt, the first chair of the National Labor Relations Board, chair of the Americans for Democratic Action, solicitor general, and as a U.S. judge at the Nuremberg trials of Nazi war criminals following World War II. Playwright Joanna McClelland Glass based the work on her real-life experience as Biddle's secretary from 1967-1968. Starring James Whitmore as Biddle (1/20-2/19/06)... Shenandoah -- Gary Geld and Peter Udell's powerful Civil War musical, directed by Jeff Calhoun (3/17-5/21/06)...
---
GALA THEATER - TIVOLI
1333 14th St., NW
202-234-7174
www.galatheatre.org
Te quiero, muñeca (I Love You, Baby Doll) -- Echoes of Frankenstein, A Doll's House and Pygmalion resonate in this humorous reflection on modern love (and its not-so-modern precedents) from one of Spain's leading contemporary dramatists. In Spanish with English surtitles (now through 10/9)... Eyewitness Blues -- Steven Sapp and Mildred Ruiz return with their newest fusion-based exploration of music and language. In English (11/18-11/20)... El rufián Castrucho (Castrucho the Hustler) -- Lope de Vega, lord of the Spanish Golden age comedy, takes us to 16th century Italy, where bored Spanish soldiers protecting the Empire's newest conquest work on conquests of another sort. An erotic, comedic romp. In Spanish with English surtitles (2/23-3/19/06)...Los pecados de Sor Juana (The Sins of Sor Juana) -- The things that pop out of Sor Juana's cabinets are almost as magical as the words that spring from her pen in this fresh ''researched fantasy'' about one of the Americas' most sublime and mystical poets. In Spanish with English surtitles (4/27-5/21/06)... Caribeana -- Trinidad's star rapso group, 3 Canal, leads an unprecedented collective of artists from Trinidad & Tobago, Jamaica, the Dominican Republic and Washington, DC in speaking through and across the rhythms and dances of the islands: calypso, merengue, reggae, soca and rapso. In English, Spanish and English Creoles (6/29-7/23/06)...
---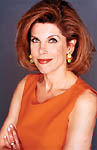 Baranski
KENNEDY CENTER
202-467-4600
www.kennedy-center.org
Wicked -- The 2003 Tony Award-winner ushers in a bit of Oz to the Opera House. Directed by Joe Mantello, with music and lyrics by Stephen Schwartz, it's the untold story of the witches of Oz (12/21-1/15/06)... The Subject Was Roses -- Judith Ivey stars in this revival of Frank D. Gilroy's 1965 Pulitzer Prize-winning drama (1/7-1/29/06, Eisenhower)... Mame -- The Jerry Herman classic is brought to life in a stunning new production starring Christine Baranski as the toasted toast of the town. Directed by Signature's Eric D. Schaeffer (2/18-3/26/06, Eisenhower)... The Canterbury Tales -- Adapted by Mike Poulton, Chaucer's boisterous, bawdy classic is split into a two-evening epic affair by the Royal Shakespeare Company (4/15-5/7/06)... Little Women -- Maureen McGovern stars in this musical adaptation of Louisa May Alcott's timeless masterpiece (6/27-7/23/06)...
---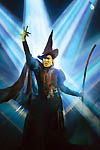 Wicked
METRO STAGE
1201 N. Royal St.
Alexandria, Va.
703-548-9044
www.metrostage.org
For The Pleasure of Seeing Her Again -- Canadian playwright Michel Tremblay's touching homage to his mother stars Catherine Flye (10/12-11/27)... Two Queens, One Castle -- The Washington premiere of a new musical by Jevetta Steele, Thomas W. Jones II, William Hubbard and J. D. Steele, featuring soulful, rousing gospel, R&B, jazz and pop (1/18-3/5/06)... Becoming George -- Radical feminist writer George Sand comes out of her retirement to confront a
repressive French government, a war, and a new protégé, Sarah Bernhardt. With book and lyrics by Patti McKenny and Doug Frew and music by Linda Eisenstein (4/19-5/28/06)...
---
NATIONAL THEATRE
1321 Pennsylvania Ave. NW
202-628-6161
www.nationaltheatre.org
Les Miserables -- Apparently this is the last time it's coming through, so if you haven't seen it, don't miss it. If you have, see it again and relive the breathtaking scope of what may quite possibly be the best musical ever. Next to Cats (12/7-1/21/06)... Dame Edna: Back With a Vengeance -- She's back. With a vengeance. Need we say more? (2/21-3/5/06)... Monty Python's Spamalot -- A search for the Holy Grail, Python-style (6/7-7/9/06)...
---
OLNEY THEATRE CENTER
2001 Sandy-Spring Rd.
Olney, Md.
301-924-3400
www.olneytheatre.org
MORNING'S AT SEVEN -- A gently hilarious, sentimental account of four women coming terms with growing old, growing up and growing closer (10/5-10/30)... OLIVER! -- Lionel Bart's buoyant and unforgettable musical adaptation of Dickens' Oliver Twist (11/16-12/24)… The Heiress -- A drama of a young woman's heart caught between a fortune hunter and her protective, penny-wise father (2/15-3/12/06)... Anything Goes -- Pure, delightful Cole Porter froth (3/29-4/23/06)... The Elephant Man -- Jim Petosa directs this gripping drama based on the life of John Merrick (5/24-6/18/06)... Hedda Gabler -- Halo Wines directs Ibsen's wrenching tragedy of a woman caught between a husband and a former lover (6/21-7/23/06)... Jacques Brel is Alive and Well and Living in Paris -- Extraordinary songs by an extraordinary composer (6/28-7/23/06)... An Enemy of the People -- Before Erin Brockovich, there was Dr. Stockmann. Shortly after discovering contamination in his hometown's water system, it seems everyone is pressuring him to keep quiet -- even his brother. An Ibsen classic (7/20-8/27/06)... The Foreigner -- Larry Shue's uproarious farce (9/27-10/22)... Cinderella -- Fairy tale magic from Rodgers and Hammerstein (11/15-12/17/06)...
---
REP STAGE
10901 Little Patuxent Parkway
Columbia, Md.
410-772-4900
www.howardcc.edu/repstage
T BONE N WEASEL -- Jon Klein's high-spirited comedy, directed by Jackson Phippin, follows the antics of two ex-cons as they travel the back roads of North Carolina (9/23-10/9)... THE VIOLET HOUR -- It's 1919, the dawn of the Jazz Age, in Richard Greenberg's tale of publishing and prophecy (10/28-11/20)... FULLY COMMITTED -- Becky Mode's devastatingly funny one act, directed by Susan Kramer, follows a day in the life of an out-of-work Manhattan actor (2/3-2/26/06)... HAMLET -- Kasi Campbell directs William Shakespeare's tale of a father's tormented spirit demanding his son commit revenge murder(3/24-4/9/06)...
---
ROUND HOUSE
East-West Hwy. at Wisc. Ave.
240-644-1100
www.roundhousetheatre.org
CAMILLE -- Camille has scandalized and fascinated audiences for over a hundred and fifty years. This new adaptation returns to the original novel for its shockingly frank and powerfully emotional portrayal of a woman who can afford anything -- except to fall in love (9/14-10/9)... A YEAR WITH FROG AND TOAD -- Set to a jazzy score by Robert Reale, this charming musical lovingly captures the spirit of Arnold Lobel's classic whimsical stories (11/16-12/11)... MIDWIVES -- On an icy winter night in an isolated house in rural Vermont, a seasoned midwife named Sibyl Danforth takes desperate measures to save a baby's life. She performs an emergency cesarean section on a mother she believes has died of a stroke. But what if the mother wasn't really dead? (2/1-2/26/06)... THE RETREAT FROM MOSCOW -- This acclaimed Broadway hit, by William Nicholson, the author of Shadowlands, is a remarkable examination of the dying embers of a 33-year marriage that should have lasted forever (4/5-4/30/06)... A MURDER, A MYSTERY & A MARRIAGE: A MARK TWAIN MUSICAL MELODRAMA -- A recently discovered short story by Mark Twain, one of the defining voices of American literature and humor, serves as the basis for this delightful musical romp (5/31-6/25/06)...
And, on the Silver Spring stage: THE CHAIRS -- The Ionesco classic with a new English Translation by Martin Crimp (10/14-11/6)... A BODY OF WATER -- A new play from Lee Blessing, one of America's most thoughtful playwrights, on the nature of memory and love (5/12-6/4/06)...
---
SHAKESPEARE THEATRE COMPANY
450 Seventh St. NW
202-547-1122
www.shakespearetheatre.org
Othello -- Written at the height of Shakespeare's creativity, Othello explores the tragedy of a love destroyed by jealousy. Directed by Michael Kahn. Starring Avery Brooks (now through 10/30)... The Comedy of Errors -- A farce of mistaken identities, taking place in the course of one whirlwind day. Directed by Douglas C. Wager (11/15-1/8/06)... Don Juan -- Molière's Don Juan so shocked its first audience in 1665 that it was immediately and persistently censored. Stephen Wadsworth's translation reimagines that premiere, the last time Molière's original text was ever heard (1/24-3/19/06)... The Persians -- One of only seven surviving plays by the ''Father of Tragedy,'' Aeschylus' The Persians is a cautionary tale pondering the perils of unbridled pride and overreaching power (4/4-5/21/06)... Love's Labor's Lost -- A feast of language, rich with rhymed verse, wordplay and witty banter from the bard. Directed by Michael Kahn (6/6-7/30/06)...
---
SIGNATURE THEATRE
3806 S. Four Mile Run Drive
Arlington
703-820-9771
www.signature-theatre.org
NEVERMORE -- This imaginative world premiere musical uses Edgar Allen Poe's poetry and short stories as its base and his shifting obsession with the women in his life as its catalyst. Music by Matt Conner. Directed by Eric D. Schaeffer (1/10-2/26/06)... INTO THE WOODS -- The Sondheim masterpiece inaugurates Signature's new theater at The Village in Shirlington. Directed by Eric D. Schaeffer (May, 2006)... THE SEX HABITS OF AMERICAN WOMEN -- Sex meets social morays in this comedy by Julie Marie Myatt (June, 2006)...
---
STUDIO THEATRE
1333 P St. NW
202-332-3300
www.studiotheatre.org
A NUMBER -- Caryl Churchill's latest is a deeply intriguing and mysterious drama that delivers visceral shocks, emotional sparks, and an intellectual charge while exploring a heart-rending and complex relationship between father and son (now through 10/16)... HILDA -- This edgy psychological thriller explores the power struggle between a bourgeois French housewife and the husband of her mysterious domestic servant (10/5-10/23)... GUANTANAMO: ''HONOR BOUND TO DEFEND FREEDOM'' -- Directed by Serge Seiden, this tight, tense and boldly current docudrama tells the gripping true stories of five British citizens imprisoned at Guantanamo (11/2-12/11)... FAT PIG -- A brutally comic and painfully honest new work by Neil LaBute (1/4-2/12/06)... AUTOBAHN -- Unrequited love. Kidnapping. Nymphomania. Pedophilia. The Studio Theatre presents the world premiere production of this tantalizing new collection of seven playlets, all set in the front seat of a car (1/11-2/5/06, Secondstage)... THE PRIME OF MISS JEAN BRODIE -- an electrifying portrait of a charismatic teacher who dared to forge her own path (3/18-4/15/06)... FROZEN -- Nominated for four Tony Awards, a hypnotizing and electric account of three people whose lives are connected by the disappearance of a 10-year-old girl (3/22-4/16/06, Secondstage)... CAROLINE, OR CHANGE -- As the Civil Rights movement ignites passions across the American South, one ordinary African-American woman dreams of changing her life. A daring musical theater event from Tony Kushner, author of Angels in America (5/17-6/25/06)... CHARLIE VICTOR ROMEO -- This gripping techno-thriller is derived entirely from the Black Box transcripts of six real-life airline emergencies (6/9-6/25/06)...
---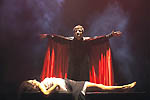 Dracula
SYNETIC THEATER
Rosslyn Spectrum Theater
1611 North Kent St.
Arlington, Va.
703-824-8060
www.synetictheater.org
Dracula -- A world-premiere adaptation of Bram Stoker's novel by Jonathan Leveck, featuring vampiric wolves howling in the Transylvanian night to the erotic blood-lust of the demonic Count and his consorts (9/16-10/23)... The Dybbuk -- The Jewish exorcist (2/11-3/19/06)... Animal Farm -- A world premiere adaptation from Orwell's novel by Nathan Weinberger (4/6-5/21/06)...
---
THEATER ALLIANCE
1365 H St. NE
1-800-494-8497
www.theateralliance.com
Gross Indecency: The Three Trials of Oscar Wilde -- The final days of Oscar Wilde's infamous battle with Victorian England (now through 9/18)... You Are Here -- A comedy set among the infidelities of movie directors, starlets and magazine writers. Starring Jennifer Mendenhall, Michael Russotto and Kathleen Coons (10/13-11/13)... Salman Rushdie's Haroun and the Sea of Stories -- Set in a city so ruinously sad that it has forgotten its name, this is the magical tale of a master storyteller who loses his ability to tell stories once he discovers his wife has left him for another man (3/2-4/2/06)... Two Rooms -- Lee Blessing's arresting work explores the taking of innocent lives by revenge minded governments (4/21-5/28/06)... The Monument -- In an unnamed country a young soldier is being convicted of war crimes. Just at the moment he is to be executed, a mysterious woman appears at his side and offers him freedom if he promises to obey her for the rest of his life. Featuring Jennifer Mendenhall (5/19-6/4/06)...
---
THEATRE J
16th & Q Streets NW
202-777-3229
www.theatrej.org
THE DISPUTATION -- By Hyam Maccoby. Directed by Nick Olcott (now through 10/2)... STRING FEVER -- By Jacquelyn Reingold. Directed by Peg Denithorne (10/27-11/27)... BETTY RULES Returns! (12/20-1/29/06)... BAL MASQUE -- A world premiere by Richard Greenberg (4/5-5/21/06)... PICASSO'S CLOSET -- A world premiere by Ariel Dorfman (6/21-6/23/06)...
---
TRUMPET VINE THEATRE CO.
3700 S. Four Mile Run Drive
Arlington, Va.
703-912-1649
www.trumpetvinetheatrecompany.org
As Bees In Honey Drown -- A hilarious and entertaining adventure in self-discovery (11/8-12/3)... Whole Against the Sky -- The latest from local gay playwright Paul Donnelly (3/23-4/15/06)... The David Dance -- When David, a gay radio talk show host, goes head to head on the air with a born-again radio talk show host the battle lines are drawn on the issue of gay adoption (5/18-6/10/06)...
---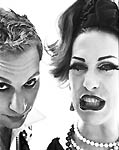 Kiki and Herb
WOOLLY MAMMOTH
641 D St. NW
202-393-3939
www.woollymammoth.net
AFTER ASHLEY -- A blisteringly funny and heartbreakingly truthful satire, in which a teenager is unwillingly thrust into the national spotlight when a family tragedy becomes talk-show fodder (now though 10/9)... KIKI & HERB: THE RESURRECTION TOUR -- Five shows only (10/20-10/22)... STARVING -- With a keen eye, vivid language and riotous humor, Shephard-Massat captures a pivotal moment in one particular black community as it struggles over sex, shifting values, and an unknown future (11/14-12/18)... THE VELVET SKY -- Rick Foucheux, Jennifer Mendenhall and Michael Russotto star in this world premiere by gay playwright Roberto Aguirre-Sacasa (1/30-3/5/06)... THE GIGLI CONCERT -- One of Woolly's most acclaimed hits returns, featuring original cast members Mitchell Hébert, Kimberly Schraf and Howard Shalwitz (4/3-5/7/06)... THE FACULTY ROOM -- A public high school erupts with gunshots, desperate longing and misguided acts of courage. Directed by Howard Shalwitz, and starring Michael Russotto and Michael Willis (6/5-7/9/06)...
---
WIT!
Flashpoint's Mead Theatre Lab
916 G St. NW
202-315-1318
www.washingtonimprovtheater.com
Classic WIT! -- Washington Improv Theater's Mainstage cast returns to Flashpoint this fall with their no rules, no-holds-barred stage phenomenon. Sparked by an audience suggestion, WIT's players explore a vast and completely unpredictable universe of characters, themes and stories that change with every performance (now through 10/15)... Late-Night Pot Luck -- A rotating gallery of over 12 completely improvised shows (Fridays and Saturdays, through 12/30)... JACKIE -- A completely improvised spectacle of spontaneous comedy (10/21-11/19)... Seasonal Disorder -- A send-up of everything loved and hated about the season (12/2-12/30)
---