Conversation Without Barriers
Gay Men's Health Summit
(Page 2 of 2)
For Maeder's home city of Seattle, parties at sex clubs have left some flummoxed when it comes to safer sex and prevention.
''What's the role of public health in that conversation?'' Maeder asks. ''Public health has struggled to find a good response to that.''
Hull adds that the idea for the presentation came from recent breakthroughs in medical HIV prevention, including a particular drug used in HIV/AIDS treatment called Truvada, which could soon be approved by the FDA for preventing HIV infection.
''One reason we wanted to have this conversation was to generate ideas and discussion,'' Hull says. Although Hull admits that there is no new method that is absolutely effective in preventing HIV infection, he sees new tools as a step forward to be used with other preventative measures.
''Personally, I think medication would be used in addition to the more traditional methods,'' Hull says. ''I see them as some new tools in the tool box of HIV prevention.''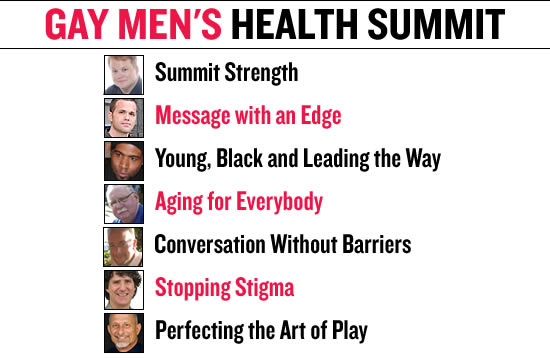 ---