Aging for Everybody
Gay Men's Health Summit
(Page 2 of 2)
''They just couldn't conceive of that being an advantage,'' he remembers. He also points out that aging anxiety isn't reserved for the young. In gay male culture, it's all along the spectrum.
''It's so much of a youth-oriented culture for old guys, too, who don't think about guys their own age,'' says South. ''For the issue of aging in the GLBT community, there's a big difference between how lesbians and gay men handle aging. Women are a lot more gracious about aging.''
Still, there will be – true to the title – talk about coming out later in life. There will likely also be talk about HIV. South will take his group through a number of topics, heavy on both humor and substance. Most importantly, he wants to emphasize that point that this is workshop that affects any gay man.
''In general, it's about the process of aging. We're all aging at exactly the same time, just on different paths,'' he wisely notes. ''Everyone's invited.''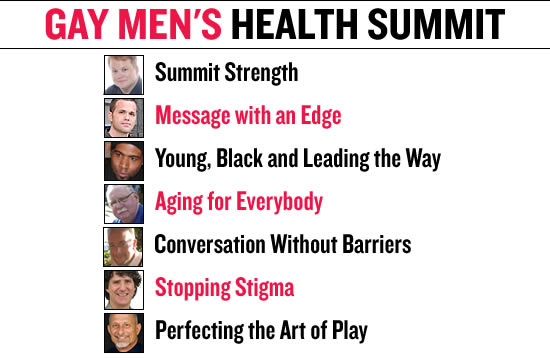 ---