2012: The Year in Review
Sticking to an LGBT perspective, the year rode a relatively rising trajectory
(Page 2 of 12)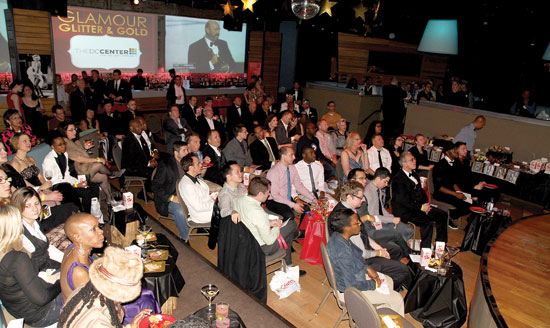 Glamour, Glitter and Gold at Town
(Photo by Ward Morrison/File photo)
FEBRUARY
February began as tragically as January, with Deoni Jones stabbed on Feb. 2 at a bus stop in Northeast D.C.'s Benning Heights neighborhood. Jones, a 23-year-old transgender woman, died of the head wound Feb. 3 at Prince George's Hospital Center.
While Jones's death was an unwelcome reminder of the violence aimed at the transgender community, February also saw some good news as the Baltimore County Council passed a transgender-inclusive antidiscrimination bill Feb. 21. Legislators in Annapolis were also busy, with both houses passing the marriage-equality bill. Across the country, in Olympia, Wash., Gov. Christine Gregoire (D) signed her state's marriage-equality law. While both the Maryland and Washington laws would go on to face referendums, New Jersey Gov. Chris Christie (R) cut out the middle man by simply vetoing the marriage-equality bill passed by his Legislature.
Moving from political aisles to shopping aisles, One Million Moms – an offshoot of the American Family Association and about 950,000 Facebook ''likes'' short of 1 million – blasted JC Penney for choosing America's favorite lesbian, Ellen DeGeneres, to serve as the retailer's spokesperson. Said DeGeneres: "This organization doesn't think that I should be the spokesperson because I'm gay. So, for those of you just tuning in for the first time, it's true, I'm gay. I hope you're sitting down.''
In other entertainment news, The DC Center closed out the month by celebrating one of the biggest holidays on the gay calendar, the Academy Awards, Feb. 26, with its annual Glamour, Glitter & Gold Oscars party.
---