Pride's Wonder Woman
Other superheroes come and go, but Lynda Carter's smile and twirl make her an icon with staying power
[Update: See Lynda Carter in the Capital Pride Parade at the end of this article.]
It's not easy to stay an icon. Batmans come and go, Spider-Man gets rebooted, and even Superman is moving on from his big-screen roots from the '70s.
But among that upper echelon of all-American superheroes, just one face reigns as the iconic Wonder Woman: the famous smile and Lynda Carter. Decades after her television debut as the Amazonian princess who came to America to fight evil with bulletproof bracelets, a lasso of truth and super-strength, Carter remains a touchstone for both comics fans and the gays and lesbians who found something special in her onscreen persona of female strength and straightforward fabulousness.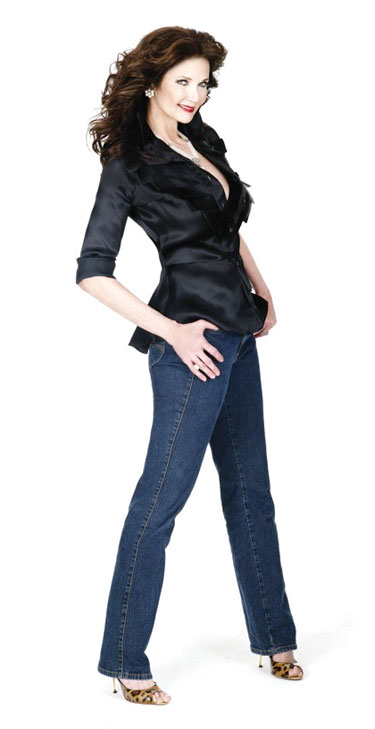 Lynda Carter
(Photo by Karl Simone)
''It's shocking,'' says Carter. ''That's 38 years ago! That I was able to bring that character to life and make it something that people still remember and have feelings about is great! It's very cool.''
Still flashing the famous smile that helped cement her place in pop culture, Carter is ready to serve on Saturday as the ''Super Grand Marshal'' of the Capital Pride Parade, a role she's happy to take on as a longtime resident of the Washington area.
But D.C. isn't her only stop these days. With a newly empty nest at home, she's thrown herself into work returning to her first career, singing, playing dates across the country promoting her new album, Crazy Little Things, and getting ready to head to Fire Island.
You know she'll be asked to do the Wonder Woman twirl. And it will be fabulous.
METRO WEEKLY: You've been a grand marshal for a number of pride parades. What's your first memory of participating in any sort of pride parade or festival?
LYNDA CARTER: I think it's really only been in the last several years. Of course, I went to Phoenix [for Pride] and I've participated in the gay rights movement in general. I'm honored to be asked to be the ''super grand marshal'' for Capital Pride. It's a great honor, particularly in my hometown, our nation's capital. That's a point of pride for me.
---