Chantilly Trek
Go the distance for the air-and-space rewards at the Udvar-Hazy Center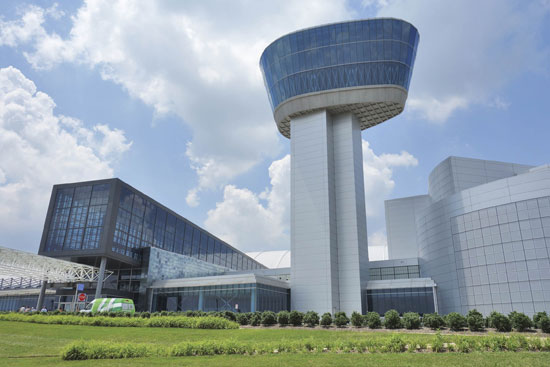 Steven F. Udvar-Hazy Center
(Photo by Todd Franson)
Depending on traffic, where you're coming from, and a few other variables, getting to the Smithsonian National Air and Space Museum's Udvar-Hazy Center can be a bit of a trek. But if you're in any way a fan of the Air and Space mother ship downtown on the National Mall, it's a trek worth taking. If you don't have a car, rent one. Take Metrobus to Dulles International and transfer to a Virginia Regional Transit Association bus for the short hop to the center. And how many museums offer directions to visit by air?
''Welcome Pilots!'' reads the Udvar-Hazy greeting. ''Fly your own plane into Washington Dulles International Airport, Leesburg Executive Airport, or other nearby fields.''
Seriously? Yes. This is a far-out complex – roughly 30 miles from downtown Washington – that takes everything related to flight very seriously. It's evident the moment a visitor pulls into the parking lot, where inscribed airfoils create the ''Wall of Honor,'' recognizing great names of aviation and space exploration, along with those who've helped make the center a reality.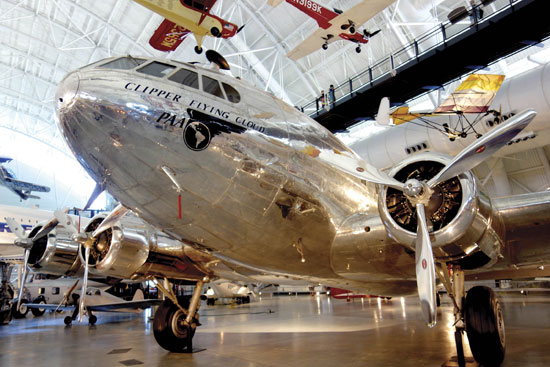 Udvar-Hazy Center
(Photo by Todd Franson)
Of course, the real treats are inside.
Greeting visitors -- just past security and the elaborate gift shop -- is arguably the Udvar-Hazy showpiece, the SR-71 Blackbird spy plane, featured as part of the Cold War Aviation exhibit. It's certainly got that testosterone edge that brings plenty to look at the amazing array of military planes. Like its downtown parent, however, this is by no means a military museum.
Sure, there's the Enola Gay, remembered this month for the plane's role in delivering the atomic bomb to Hiroshima, Japan, Aug. 6, 1945, and plenty of other warplanes. But that's just scratching the surface, because if there's an advantage to being in the fields of Chantilly, it's space. Lots of it. And Udvar-Hazy is filled to the brim.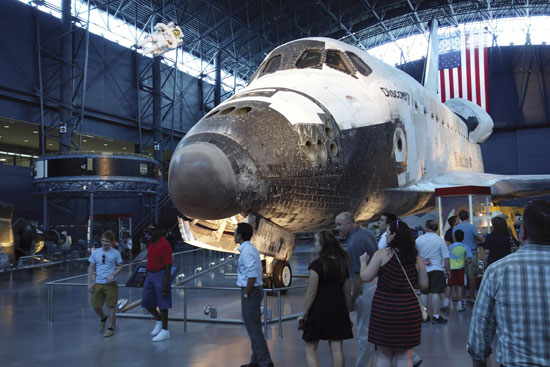 Udvar-Hazy Center: Space Shuttle Discovery
(Photo by Todd Franson)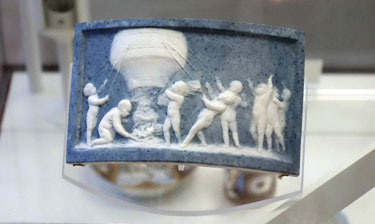 Balloon mania: Udvar-Hazy Center
(Photo by Todd Franson)
Stand within feet of the Space Shuttle Discovery. Study the belly from beneath an Air France Concorde, or climb to a higher perch and examine this unique plane from above. These are just a few of the heavy-hitters filling these enormous halls.
Do not, however, forget the interesting bits off to the side. Hugging the wall behind the Concorde, for example, just past the cup and saucer recovered from the Hindenburg, learn about ''Balloonmania,'' which reportedly had balloons taking over popular culture after a French balloon flight in 1783. Along with exhibits of balloon-inspired furniture, fabric and souvenirs, etc., Benjamin Franklin is quoted as saying in France, ''All the conversation here at present turns on the balloons, and the means of managing them so as to give men the advantage of flying.''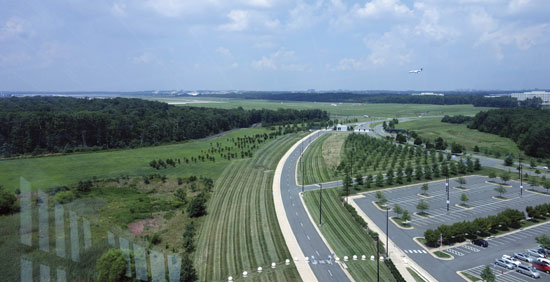 Udvar-Hazy Center
(Photo by Todd Franson)
The Udvar-Hazy Center is a glorious confirmation that men – and women – indeed have managed the means of flying. So much so that this temple dedicated to human achievements in air and space need not feel like hallowed ground. The center is also up for some fun, with flight simulators, an observation deck – for peering on Virginia flatlands and Dulles in the distance – and the Airbus Imax Theater, offering beer and wine in all classes, along with both documentaries and blockbusters.
The Udvar-Hazy Center is located at 14390 Air and Space Museum Parkway, Chantilly, Va. The museum is open year round, except Christmas Day. Regular hours are 10 a.m. to 5:30 p.m. Admission is free, but parking is $15, free after 4 p.m. For more information, call 703-572-4118 or visit airandsapce.si.edu.

Udvar-Hazy Center
(Photo by Todd Franson)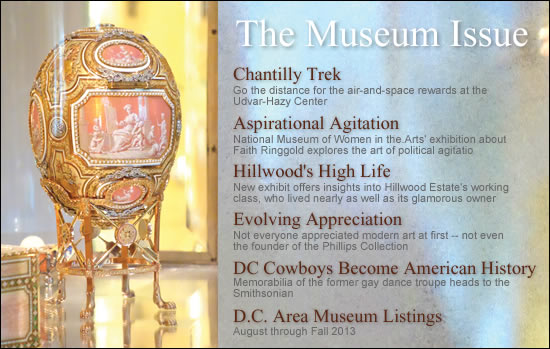 ---