Dance Place
3225 8th St. NE
202-269-1600
www.danceplace.org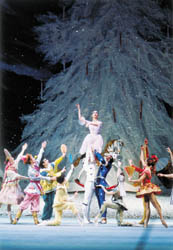 Bolshoi Ballet
Step Afrika! -- Explosive and percussive ensemble highlighting the African-American fraternity and sorority art form known as stepping (9/20 to 9/22)... Gesel Mason Performance Projects -- Encore presentation of highlights from the critically acclaimed A Declaration of (In)Dependence: The Story of Sally Hemmings (9/28 & 9/29)... Yin Mei -- Featuring a new piece, /Asunder, that takes a sensuous interdisciplinary look at the struggle implicit to romantic love (10/5 & 10/6)... Ziva's Spanish Dance Ensemble -- From the fiery and seductive flamenco of Andaluisa to the regional folk dances of Galicia, Aragon, Asturias, Valencia and Cataluna (10/12 & 10/13)... Jane Franklin Dance -- Western form blends with Eastern sensibility in the four-part piece Scape Vietnam (10/19 & 10/20)... Native Tongues Dance Company -- Passionate and athletic ensemble in an evening of works exploring urban themes (10/26 & 10/27)... NY2DC Global Dance -- Featuring Gravity, the final installment of the three-part work Existence by Nejla Y. Yatkin and NY2 Dance (11/2 & 11/3)... Universes -- South Bronx performance troupe fuses poetry, jazz riffs and hip-hop with politics, down-home blues and Spanish boleros (11/8 to 11/17)... Tiempo de Tango -- Susan Reynolds and Constantino Bastidas perform the piece Tango Dreamer/Tanguero Soņador (11/23 & 11/24)... Carla & Company -- Professional contemporary dancers combine energies with aspiring young dancers of Dance Place's Moving Company, Step Team and Repertory Class (12/7 & 12/8)...
---
Joy of Motion Dance Center
5207 Wisconsin Ave. NW
202-362-3042
www.joyofmotion.org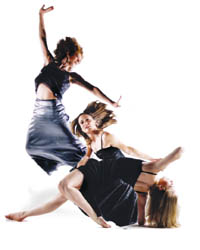 CityDance
Voices -- Dance concert by Melissa Saint Amour, Emily Berry and Michelle Dunleavey (9/21 & 9/22)... Crossroads Dance Project -- Weaving the talents, energy and culture of diverse communities into a rich tapestry of style and movement (9/28 & 9/29)... Creating Space -- The ensemble This Body This Earth in five works reflecting theatrical storytelling, intense group choreography and contact improvisation (10/12 & 10/13)... Joy of Motion Dance Center IN CONCERT -- Featuring Dana Tai Soon Burgess & Co., CityDance Ensemble, CrossCurrents Dance Co., El Teatro de Danza Contemporanea, Jazzdanz/dc, Jam Crew and Ziva's Spanish Dance Ensemble (10/19 & 10/20)... Antonini Dance Theater (11/9 & 11/10)... Jam Crew Live! -- Bringing hip-hop to the stage to ensure its recognition as an enduring form of artistic expression (11/16 & 11/17)... Joy of Motion Dance Project -- Highlighting the work of local choreographers (12/7 & 12/8)... D.C. VIII International Improvisation Festival (12/14 & 12/15)...
---
Kennedy Center
202-467-4600
www.kennedy-center.org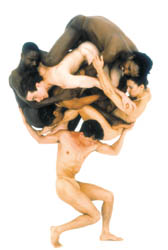 Pilobolus Dance Theatre
Garth Fagan Dance -- Tony Award-winning choreographer of The Lion King leads an ensemble known for innovative, gravity-defying modern dance (10/8 & 10/9)... Ballet Preljocaj -- French company performs founder Antonin Preljocaj's Le Sacre du Printemps and Helikopter (10/11 & 10/12)... The Suzanne Farrell Ballet -- International ensemble of dancers returns to the Center for its second full engagement (10/23 to 10/27)... San Francisco Ballet -- America's oldest ballet company performs two programs of mixed repertory including the works of Balanchine, Robbins, Tomasson and Mark Morris (11/26 to 12/1)... Pilobolus Dance Theatre -- Distinctively risky and sculptural repertory in a six-performance engagement (12/3 to 12/7)... Bolshoi Ballet -- Russia's fabled company performs the holiday season favorite The Nutcracker (12/10 to 12/15)...
---
The Washington Ballet
202-362-3606
www.washingtonballet.org
Carmina Burana/Serenade -- Artistic director Septime Webre's "boundless and bold" Carmina Burana returns, accompanied by nearly 200 singers from the Cathedral Choral Society performing Carl Orff's unforgettable score. Coupled with the legendary George Balanchine's Serenade (1934), the first ballet he choreographed in the U.S. (Kennedy Center, 10/2 to 10/6)... The Nutcracker -- Founder Mary Day's production of the family favorite is a cherished annual tradition (Warner Theatre, 12/6 to 12/22)...
---