Launch Pad: Xbox One vs. PS4
There's plenty to tempt gamers of all creeds when the PS4 and Xbox One hit stores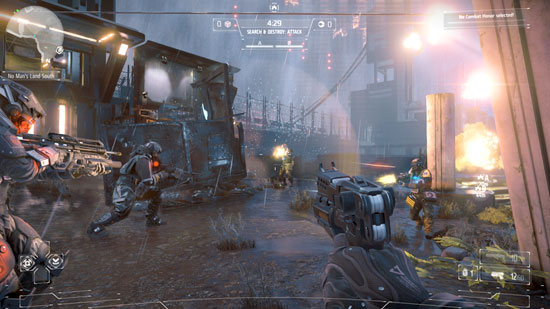 PS4 Killzone
With two new consoles launching this holiday season, it can be difficult to choose which is more deserving of your hard-earned dollars. Each has a unique lineup of exclusive games, and both offer a multitude of entertainment options and ways to keep you hooked long after you've stopped playing. When it comes to actual gaming experiences, however, both Microsoft and Sony have a rather lackluster initial offering. The meatiest portions of both consoles' exclusive games won't be available until next year, but there's still plenty to tempt gamers of all creeds when each device hits stores this November.
PlayStation 4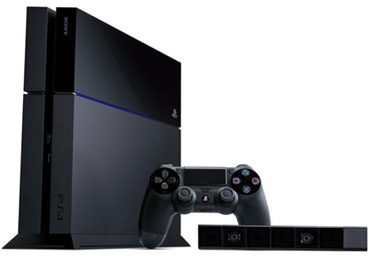 Sony PS4
Sony has a relative dearth of first-party launch titles. While there are reportedly more than 180 games in development for PS4, at launch users will need to turn to third-party games in order to get their initial fix. There are, however, a few standout exclusives that should help satiate anyone picking up Sony's console as soon as it lands on the shelves.
Killzone Shadow Fall: This is Sony's big one. The Killzone franchise has blossomed from a weak Halo-rival on PS2 into one of Sony's largest assets. The sixth installment in the series places gamers 30 years after the events of Killzone 3, with the war on planet Helghast still raging. Refugees from the planet are allowed to settle on Vekta, where a cold war between the refugees and the native Vektans quickly ensues -- complete with a city divided by a large security wall. Sound familiar? Expect intense single-player battles, frenetic multiplayer matches and the gorgeous visuals Killzone is renowned for.
Resogun: A top-down, side-scrolling shoot 'em up, Resogun is the PS4's answer to the hugely popular Super Stardust HD on PS3, with its fast-paced action, beautiful graphics and tight controls. An added bonus: PlayStation Plus members will get the game free at launch.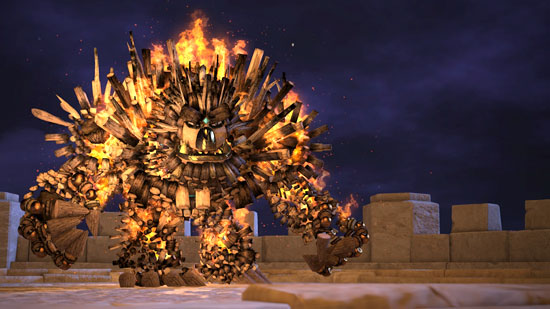 PS4 Knack
Knack: Created by PlayStation's lead architect Mark Cerny, Knack is as much a technical demonstration of the PS4's power as it is a fun action platformer. Gamers play as Knack, who discovers that he has the power to attract ice, metal and other substances to his body, giving him special abilities -- such as expanding his frame from 3-feet tall into a building-crushing giant. It looks like whimsical-yet-involving fun, and should be an interesting addition to the PS4's lineup.
Warframe: Unique for one reason, Warframe is otherwise a standard cooperative third-person shooter. Four players work together to eliminate enemies and complete objectives while wearing a battlesuit, aka the Warframe. Levels are procedurally generated, so no two game sessions will be alike, and combat promises to be fast-paced, frenetic and rewarding. The best part, which also makes it unique? It's completely free-to-play.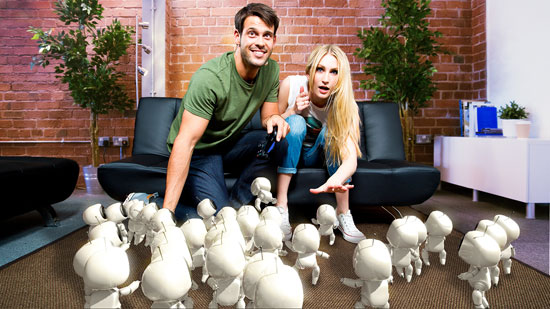 PS4 The Playroom
The Playroom: Okay, I'm taking a liberty here, as The Playroom isn't explicitly a game. It's a free application, bundled with the PS4, which uses augmented reality and the PlayStation Camera in a series of mini-games. If it sounds fairly dull, take heed -- everyone who has explored The Playroom has been blown away by the tactility and reality-bending nature of what's on offer. It's a technical demonstration that could end up being one of the PS4's most addicting features. And a perfect way to show off Sony's approach to motion gaming to your friends.
Xbox One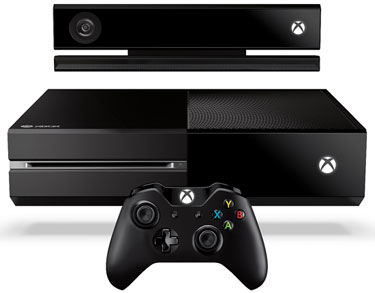 Xbox One with Kinect
Microsoft arguably has a stronger initial lineup of games, with more first-party and exclusive third-party titles at launch. But that's not to say it's exhaustive. Gamers will still need multi-platform titles like Call of Duty: Ghostsand Battlefield 4, also available on the PS4 at launch, to flesh out their collections in the run up to the holidays.
Dead Rising 3: Zombies are still very du jour, and with Capcom's Dead Rising 3 gamers have yet another way to smash, bash and drive over the undead. Set in a world larger than the first two games combined, and able to render three-times as many zombies than its predecessors, it should give fans of the series even more to sink their teeth -- or baseball bats -- into at launch.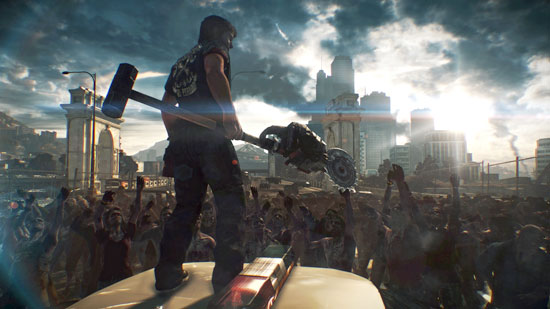 XBOX Dead Rising
Crimson Dragon: If you played Panzer Dragoon in the '90s, you'll know what you're getting into with Crimson Dragon. An on-rails shooter, it takes place on a planet inhabited by dragons, which humans have managed to tame and ride, using them to battle other dragons and creatures. It should offer nostalgia and action in equal doses.
Killer Instinct: A modern reboot of the much-loved '90s series -- noticing a trend here? -- Killer Instinct sees a return to the traditional combo-based gameplay of Street Fighter mixed with the finishing moves of Mortal Kombat. With six characters at launch, a story mode set after the events of Killer Instinct 2, and multiplayer battles, it should prove a worthy download. Need your deal sweetened? Check the email associated with your Live account -- Microsoft is sending codes for free copies of the game to loyal fans of Xbox.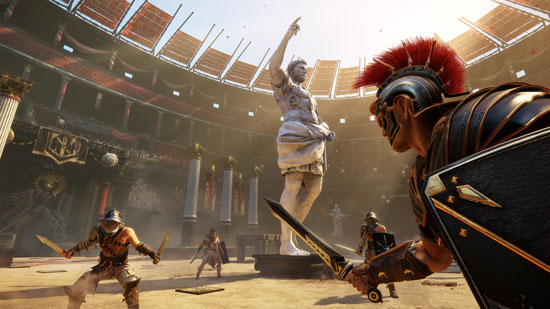 Xbox Ryse
Ryse: Son of Rome: Originally an Xbox 360 game, Ryse has been reinvented as an Xbox One launch title -- and seems all the better for it. Players control Marius Titus, a Roman general, and follow his life from early childhood to leading the Roman Army. Players control Marius with the controller, and can issue orders to his legion with Kinect voice commands. Featuring gorgeous graphics, a deep story mode and a gladiator arena setting for multiplayer combat, Ryse could prove a standout title for launch.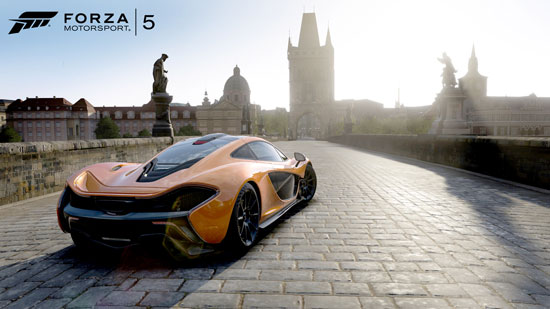 Xbox Forza
Forza Motorsport 5 -- It used to be that Sony's Gran Turismo was the go-to title for racing simulation, but with each new release it seems like Microsoft's Forza is the game of choice for racing fans. Forza 5 ships with 200 cars, 50 manufacturers, 14 circuits and incredible next-gen visuals that add a whole new layer of realism. McLaren's P1 supercar is the poster child this time around, and it looks beautiful racing around Forza's detailed circuits.
Multi-Platform
Sadly, neither console offers a huge variety of exclusive titles to tempt gamers at launch. Worry not, though. Your $399 PS4 and $499 Xbox One will both be augmented with a multitude of great third-party games, including Battlefield 4, Call of Duty: Ghosts, Assassin's Creed IV: Black Flag, NBA 2K14, Need for Speed: Rivals,Madden NFL 25 and, of course, Just Dance 2014, all available at launch.
Whichever console you pick up this holiday season, both should guarantee an immersive, impeccably detailed, incredibly fun way to game for the next few years. Whether PlayStation or Xbox, you really can't go wrong. Unless you get the Wii U, of course -- but you've only got yourself to blame if you do.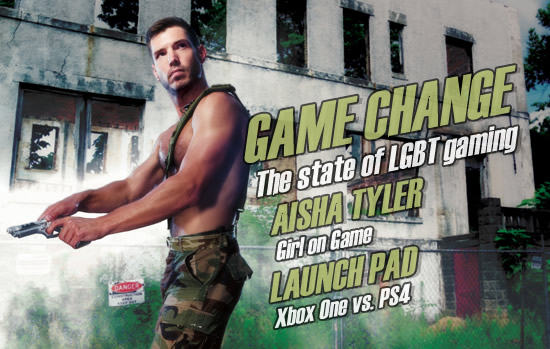 ---