Kameny Estate Trademarks ''Gay is Good''
Local LGBT activist told to stop using the phrase made famous by late gay rights leader
(Page 2 of 2)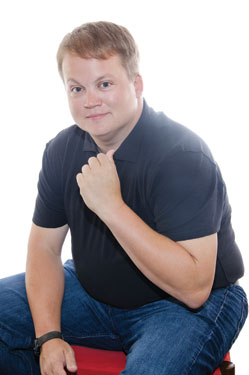 Christopher Dyer
(Photo by Julian Vankim)
Although Dyer agreed to comply with the estate's demand, he did question whether the phrase ''Gay is Good'' should be trademarked, telling Ackerman in one email that he didn't believe Kameny would have wanted its use limited.
''The question that remains is: How can organizations use that phrase?'' Dyer said. ''I'm hoping that they will be able to use it as loose and as liberally as possible. I'd like to see it used widely. It would be a tribute to Frank.''
In the meantime, Dyer said he hopes the LGBT community can work together to find a way to best honor Kameny's legacy, particularly in resolving the legal disputes surrounding a memorial service that had been planned for Kameny, but that was never carried out due to legal wrangling over ownership of the cemetery plot where Kameny's ashes were to be interred.
Calls to Ackerman were not immediately returned.
---