Return to Leather
DJ Warren Gluck returns to MAL's Reaction Dance
Surprisingly, last year was gay-circuit veteran Warren Gluck's first as DJ for the Reaction Dance. ''It was a party that I had wanted to do for many years,'' Gluck says. ''I was very excited to get the gig.''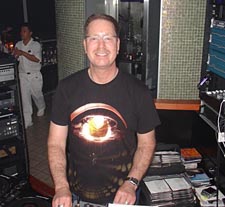 Warren Gluck
Gluck turned out the best set heard in years, if not ever, at Mid-Atlantic Leather Weekend's official dance party. It was so great, in fact, that as he finished, organizers invited him back on the spot.
''I really enjoy playing for the leather crowd,'' Gluck says. ''They like a mixture of dark [and light] music, both old and new. I was hired specifically last year to provide a journey, like the old days, where the music will start out a little bit slower, then peak, and then come down a little bit into a morning party-style of music. I anticipate I'll be doing much the same this year.''
This February will mark 33 years that Gluck has provided such musical journeys. In fact, the New Yorker set the standard as a ''quote-unquote circuit DJ'' -- first at nightclubs and especially the original morning parties on Fire Island, then for the legendary Saint and Saint-At-Large events in New York, and most recently on gay cruises. Since 2001 he's served as the main DJ on Atlantis' ever-popular cruises. ''I've played most of them,'' Gluck notes. Though this year for the first time he's missing the biggest one. The Liberty Caribbean cruise sets sail this weekend. ''I just had to miss it this year,'' he says. ''The Reaction Dance is more important.''
Gluck concedes that the circuit has changed. ''It just got to be too much,'' he says. Most of the parties still going are focused on charity, such as Miami's White Party. Gluck just played that event for the first time this past Thanksgiving. ''It was just a dream come true for me.''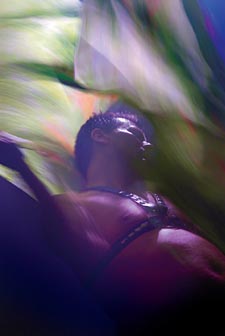 Reaction dancer
The 53-year-old says ''the music is what keeps me young. I still have plenty of music in me.'' About dance music, he remarks, ''I think we've had our fill of dub-sounding music without much vocals. People love a good vocal.''
Though Gluck doesn't specifically consider himself part of the leather community, ''I love the vibe of the whole weekend. I find leathermen to be just very, very friendly. I certainly enjoy the company of leathermen.''
MAL's Reaction Dance takes place Sunday from 10 p.m. to 6 a.m. at Nightclub 9:30, 815 V St. NW. Tickets are $45 at the door. For more information on this and other MAL-related events, visit www.leatherweekend.com.
---