Globetrotting Groove
DJ Luke Johnstone to make his Town debut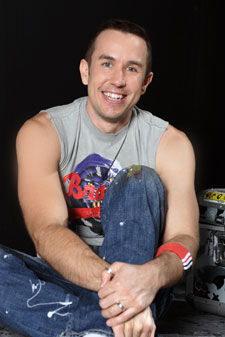 DJ Luke Johnstone
Luke Johnstone is a globetrotting gay club DJ, but he most frequently goes west to California and far east to Asia and Australia. Based in San Francisco, Johnstone is a rare presence on the East Coast. He'll actually make his D.C. debut this Saturday at Town.
''I hope I bring something a little bit different [to Town] from my travels and the clubs I play outside the U.S., and the producers outside the U.S. that I share music with,'' says Johnstone, who originally hails from the United Kingdom. Most recently, Johnstone played for nearly 4,000 gay New Year's Day revelers in Taipei, Taiwan, and then another couple thousand in Beijing, China.
Still, there shouldn't be any culture shock. ''I've been playing in the U.S. for seven years or so now, and I really enjoy tribal house, which predominates here,'' Johnstone says. ''There's definitely enough overlap with what I play and what the other mainstay circuit DJs are playing.'' He'll even spin at Town with one of them -- Town's resident DJ David Knapp. Johnstone says he requested the Town tag-team with Knapp. ''We always seem to play together really well,'' he says. ''We just have this kind of natural chemistry.''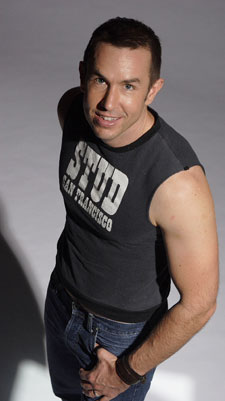 Johnstone moved to San Francisco 10 years ago courtesy of a job transfer from Hong Kong, where he grew up. He promotes and takes turns DJ-ing at several regular gay events in the city with Jamie Jay Sanchez, who spun at D.C.'s Cherry a few years ago. He's also dabbling in music production. Look for a remix from him of a new Manny Lehman track in a couple months.
But by day, the 37-year-old Johnstone continues to work in marketing for a financial-services company. ''It is night and day different,'' he says of his two jobs. ''I enjoy the mental stimulation I get from my day job. But I love music, and DJ-ing is my release.'' A generous vacation package, a flexible work schedule and ''an understanding boss'' make it all possible for Johnstone to successfully juggle professions.
''For me DJ-ing and music is a hobby, a passion,'' he says. ''I'll keep doing it as long as I'm really enjoying what I'm doing and getting a good response from the crowd.''
Luke Johnstone spins with David Knapp this Saturday, Jan. 17, at Town Danceboutique, 2009 Eighth St. NW. $10 from 9 to 11 p.m., $15 after 11 p.m. Call 202-234-TOWN or visit www.towndc.com.
---