Electric Company
Tesla is courting car lovers with more favorable financing terms, while Ford's hybrids are catching up to Toyota
Craving a slice of Tesla's automotive future, but don't have the bank account for the $62,400 sticker price? Fear not. The company's CEO Elon Musk has announced that, in addition to now offering unconditional warranties on all Model S power packs -- even if the user is at fault -- and using Model S and Roadsters as loaners should one's car need to visit a garage, Tesla is also upping its finance terms to make the Model S even more accessible.
Apparently, sales have been strong enough that financing partners have agreed to allow the current 63-month finance term to extend to 72 months. Tesla claims that, after taking deposit and fuel-savings into account, the average user will pay just $580 per month to own the Model S. Business users can expect a monthly rate of $315, once the depreciation benefit is taken into account and with 70 percent of miles driven being for business use.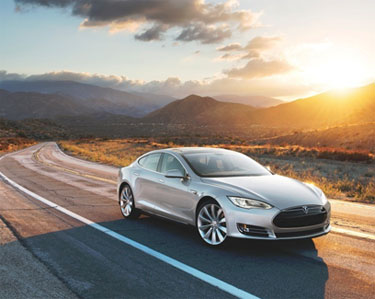 Tesla
This comes with a fresh guarantee from Musk, who previously assured owners that the Model S would have a resale value comparable to that of the Mercedes S-Class, that the auto will now have the highest resale value of any premium sedan. Tesla has also updated the "true cost of ownership" section of its website. So if you're curious to see what impact the Model S would have on your automotive -- and financial -- life, head over to teslamotors.com and check it out.
Meanwhile, the company has just announced a Performance Plus package for the Model S, claiming it takes the sedan's handling into supercar territory.
Their reasoning? A journalist told Musk that the Model S handled well, but was out-performed by McLaren's MP4-12C supercar. Instead of suggesting the man Google "obvious statements," Tesla's engineers instead rented the McLaren and set about trying to match its dynamics.
The result? A $6,500 package that fits upgraded dampers, bushings, stabilizer bars and better gripping Michelin tires on the optional $3,500, 21-inch wheels -- which are 20mm wider at the rear. Tesla claims that overall handling and performance are greatly improved, but that ride comfort is also better. On top of all that, Model S's with the package will get six to 12 more miles per charge than standard cars.
It's available now for new orders. Current owners, meanwhile, can retrofit the package to their cars so they don't feel left out. If Tesla's handling claims bear fruit in the real world, those with deep enough pockets have an easy decision to make.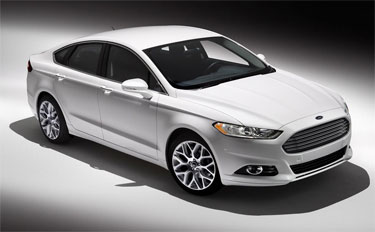 Ford hybrid
FORD IS THE second-largest producer of hybrids in the United States -- running a distant second to the infamous Toyota Prius family -- but the Japanese marque shouldn't be resting on its laurels, as Henry Ford's company is gearing up to smash its previous hybrid yearly sales record, seven months ahead of schedule.
Ford's last record-breaking year was 2010, when they sold 35,496 hybrids. Taking April's strong sales into account, 2013's total currently sits at 29,561, just 6,000 shy of the record. If current sales maintain their pace, Ford expects to break its record sometime in May.
Toyota currently holds 58 percent of the hybrid market, but Ford increased its share to 18 percent in April with strong sales of the Fusion and C-Max hybrids. This comes as Prius sales have stalled, with lower gasoline prices driving consumers out of Toyota showrooms -- though the Prius's bland image and stale looks can't be helping matters. If Toyota can't reverse the decline, we could be seeing a change at the top of the hybrid heap in the future.
IN AN ENCOURAGING sign for America's three biggest automakers, April has been another solid month of increasing sales. GM, Chrysler and Ford are all posting double-digit sales gains, and the overall market has swelled from its position this time last year, with projected sales of 1.3 million -- an 11 percent increase compared with April 2012.
Crossovers, light-trucks and large pickups remain the most sought after vehicles, the latter two buoyed by gains in the housing and construction markets, with all three expected to increase overall sales this year to around 15.4 million autos, an increase of almost 1 million over last year.
GM sales rose 11 percent last month, with Cadillac up 34 percent, and Chevy and Buick swelling by 11 percent each. Ford increased its sales by 18 percent through April, with Lincoln increasing its volume by 21 percent. Chrysler has enjoyed strong growth thanks to its Ram trucks, and the company can now mark 37 months of solid, consecutive gains on its calendar.
In keeping with self-made stereotypes, Americans continue to flock to pick-ups, with new models and old favorites continuing to perform well -- the Chevrolet Silverado increased sales by 28 percent, and Ram selling over 31,000 trucks in April. Redesigns are proving popular too -- Ford is recognizing increased demand for its latest Escape and Fusion models, and Dodge's brand new Dart helping to buoy its sales, with a 65 percent increase in demand for the Durango not hurting either.
For more, visit MetroWeekly.com/gears.
---