Conference Community
AIDS 2012 fuels local interaction
(Page 2 of 2)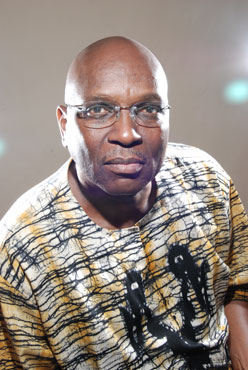 Ron Simmons
(Photo by Todd Franson)
A bit farther north, at 3636 Georgia Ave. NW, Ron Simmons, executive director of Us Helping Us, People Into Living, and his team – including the National Gay and Lesbian Task Force, the Black AIDS Institute and the Black Gay Men's Network – will also be rolling out the red carpet for a variety of events to welcome attendees. He's particularly excited about UHU's July 25 Reception for African, African-American, and African-Caribbean Gay Men and Their Friends.
''I am really excited about the conference,'' says Simmons, adding that he's been to four International AIDS Conferences. But, even he grants that in the thick of the convention center, ''It's really more scientists talking to scientists. It's usually not the local people – they can't afford it.'' With most registration-fee options in the hundreds of dollars, Simmons has a point.
Still, there is a world outside that convention center and D.C. residents are seemingly right outside with a warm welcome. Beyond the welcome, however, there is also an opportunity to seize. The DC Community Coalition (DCC) makes the point in the closing of its Policy Platform for the District of Columbia, presented as part of AIDS 2012.
''The 'DC Community Coalition for AIDS 2012 Policy Platform for the District of Columbia' marks the first time in the history of the HIV epidemic that diverse community stakeholders have come together to formulate comprehensive visionary policy recommendations for addressing the District's epidemic,'' the document reads. ''The Mayor's HIV/AIDS Commission is a promising catalyst for change. The DCC is willing to work in partnership with the Gray Administration and the Council of the District of Columbia to end the epidemic in the city. We will be watching and will hold government, community and private sectors accountable. Achieving our shared goal will take renewed political will. It will take commitment on the part of government and civil society. It will force challenging dialogues and hard choices. We know that D.C. can make things happen and that D.C is ready for the challenge.''
For more information about the DC Community Coalition, visit dcaids2012.org.
For more information about the Metropolitan Community Church's AIDS 2012 events and offerings, call 202-638-7373 or visit mccdc.com.
---