Coverboy Second Runner-Up: Tim Warguleski
Telling it like it is, never timid or tongue-tied
(Page 2 of 4)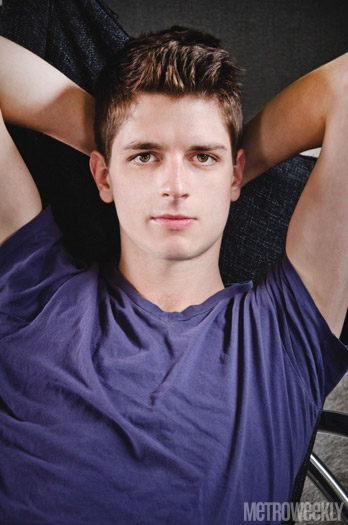 Timothy Warguleski
(Photo by Todd Franson)
''I got a lot of feedback from my last Coverboy interview that I came off as super pretentious, and I just want to clarify: I'm not a pretentious person,'' he says. ''Just outspoken and opinionated, but also in a kidding way. You just can't read that in text sometimes.''
Actually, Tim sees himself as laidback and unassuming. He can't stand getting dressed up in a suit and tie, or going to fancy restaurants. Instead, he'd rather watch a movie in his pajamas, or play miniature golf with a potential beau.
''People are too stiff on dates,'' he says, noting that the best date he's ever been on involved a day of playing videogames. ''I don't like feeling that it's an interrogation.''
Potential dates should also be warned about Tim's kitchen skills.
---