Love's Lens
Duo breaks new ground with photography guide for same-sex weddings
It seems that in Kathryn Hamm's family there is a tradition of harnessing necessity. In her mother's case, that meant launching an online business to connect same-sex couples to wedding vendors.
''My mom started the company back in 1999 after she couldn't find anything for the wedding my partner and I had, over on the Eastern Shore in Maryland,'' Hamm explains, detailing how she eventually became part of the company, today gayweddings.com. Hamm has followed her mom's lead by also filling a void in the marketplace. With photographer Thea Dodds, she has just published Capturing Love: The Art of Lesbian & Gay Wedding Photography.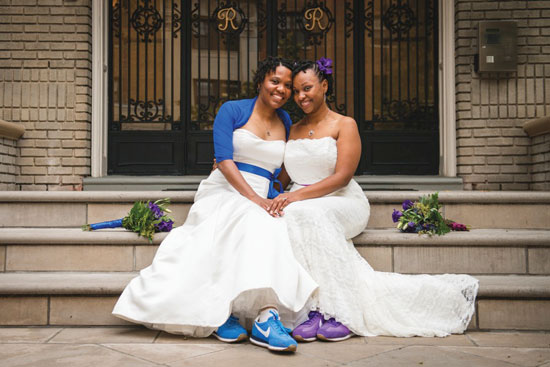 (Photo by Kat Forder Photography)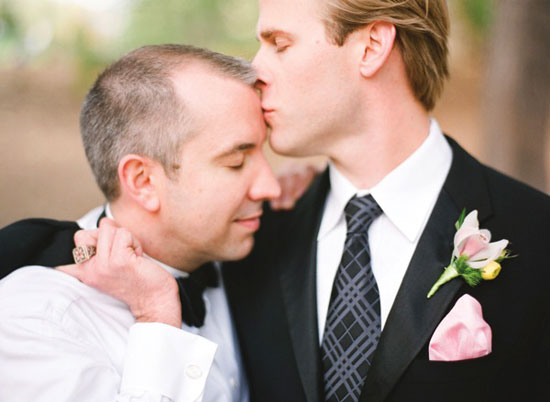 (Photo by Jen Lynne Photography)
''It is a visual feast,'' Hamm says of her creation, which grew beyond a how-to guide into something much more comprehensive.
''We wrote it with photographers in mind, because we noticed there is a gap in education for photographers,'' says Hamm. ''We also wrote it knowing that engaged couples would find it interesting and helpful when they think about hiring photographers. We knew that there would be a lot of folks in the general population who would be curious and interested to see the wide variety of couples. … While it's a very clear tool – we don't get technical about the f-stop and aperture – but we do get technical about pose suggestions, and use certain words like 'crop' and 'layering,' things that will mean a little something more to photographers, but that people like you and me still get.''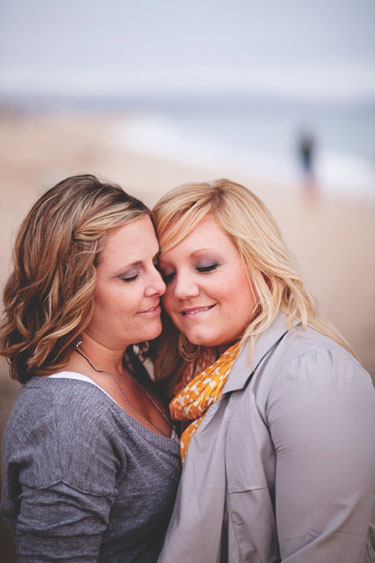 (Photo by CHARD Photographer)
What some people didn't get, Dodds says, was why there was a need for such a book at all. Posting information about it on a professional photographers' forum, she says there was limited but immediate criticism. Ignoring any differences between same-sex and opposite-sex weddings, she counters, is ignoring what's right in front of you. Dodds, who is straight, says she certainly wishes she had a copy of Capturing Love back when she photographed her first same-sex wedding.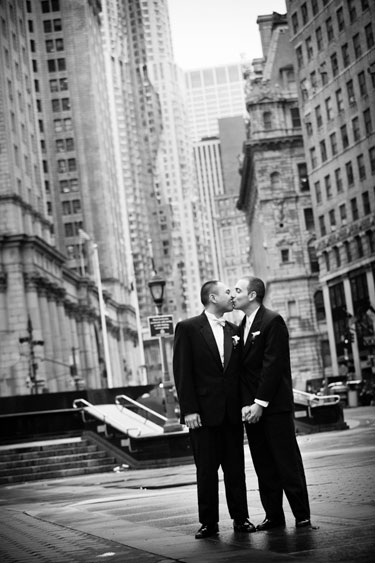 (Photo by Leslie Barbaro)
''It was back in 2005,'' Dodds remembers. ''It had many 'firsts.' It was the first same-sex wedding I'd ever attended. It was the first wedding I'd ever photographed where no one was wearing a white gown. And it was the first time that this couple had kissed in front of their families, during the ceremony. Those were my first clues that, yeah, these weddings are a little different.''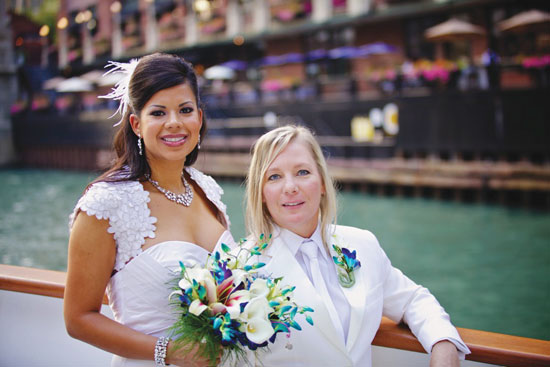 (Photo by Maggie Rife)
That attire can be one of many twists that a photographer must master to do justice to a same-sex wedding with the brides in white gowns or grooms in black tuxes.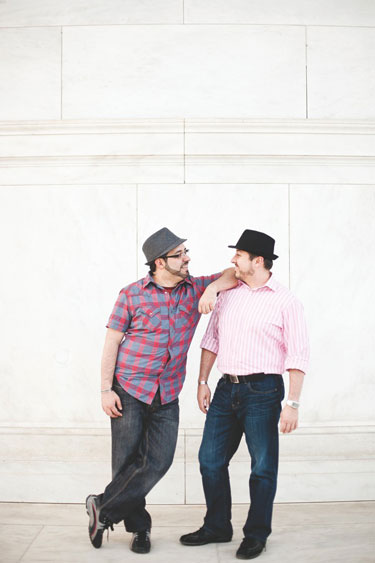 (Photo by Meredith Hanafi Photography)
''For a photographer, we want to show separation, but also connection between two people,'' she continues. ''Little things like that in a still image can start to make it look awkward. … Love is love, but when it comes to photographing same-sex couples, there are some mechanical differences. They're subtle differences, but by paying attention to those little differences we can not only better serve our same-sex couples, but ultimately it's going to lead to better wedding photography all around.''
For more about Capturing Love, visit capturingloveguide.com.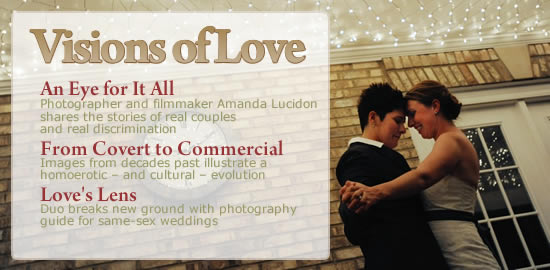 ---