Chantilly Trek
Go the distance for the air-and-space rewards at the Udvar-Hazy Center
(Page 2 of 4)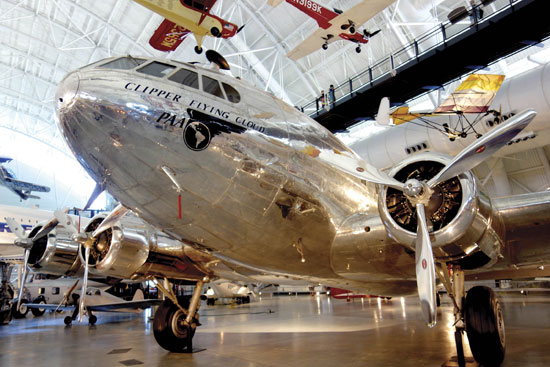 Udvar-Hazy Center
(Photo by Todd Franson)
Of course, the real treats are inside.
Greeting visitors -- just past security and the elaborate gift shop -- is arguably the Udvar-Hazy showpiece, the SR-71 Blackbird spy plane, featured as part of the Cold War Aviation exhibit. It's certainly got that testosterone edge that brings plenty to look at the amazing array of military planes. Like its downtown parent, however, this is by no means a military museum.
Sure, there's the Enola Gay, remembered this month for the plane's role in delivering the atomic bomb to Hiroshima, Japan, Aug. 6, 1945, and plenty of other warplanes. But that's just scratching the surface, because if there's an advantage to being in the fields of Chantilly, it's space. Lots of it. And Udvar-Hazy is filled to the brim.
---