Immigration Reform, Marriage and Gay Rights
When we look at LGBT issues and immigration, we have to expand our focus beyond marriage equality
Like basically every other white person who happens to be a citizen of the United States of America, I'm the product of immigration. I come from long lines of farmers on both sides of my family, so I understand having an attachment to the land that goes beyond the simple idea of ''this is where I live.'' You can develop an almost mystical attachment to land you live on, a type of attachment that's not limited to rural lives — every major American city comes with its own ''personality,'' celebrated in novels and memoirs and films.
But the truth is that the Buggs and Kintners didn't just spring from the Kentucky and Indiana soil. Our actual history goes back the Scots-Irish, German and basic mongrel white European background from which my ancestors decided to shove off for America. Some wanted a better life, some were leaving behind a bad life, and I'm sure more than few were told in no uncertain terms that they couldn't stay.
Whatever the reason, I'm glad they did. This knowledge that I am here because a distant relative chose to leave another home behind has always fascinated me. It's also why I bought so heavily into the American narrative of Ellis Island and the melting pot — although I prefer a ''stew pot'' metaphor, because it takes a long time for all the flavors to blend, while still having the individual ingredients stand out.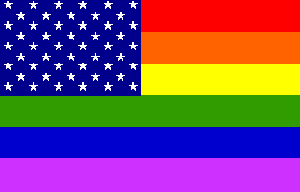 So when it comes to immigration, I endorse ''the more the merrier.'' To tap yet another cliché that's just too apt to avoid, it's an amazing thing to live in a country that people of different cultures all around the world are clamoring to get into — the real problem would be if we become a country people are clamoring to stay away from.
Immigration gets complicated, though. I'm sure African-American families who trace their history through slave ships probably don't share my rather sentimental feelings about the history of coming to America. As for other racial and ethnic minorities who've immigrated, we don't have the world's best record of hospitality: Asian-Americans shoved into camps during World War II; undocumented Latino workers being grossly underpaid to do off-the-book jobs that American citizens wouldn't do themselves; Middle Easterners constantly aware that they're viewed by many as potential terrorists rather than an as actual human beings.
It's worth bearing that in mind as we watch the new immigration-reform legislation work its way through the Senate, to be debated and shaped by a bunch of old white guys who, like me, are products of immigration themselves, but who have settled into the unspoken comfort of being the ''default'' American.
As I've mentioned so often, I'm surrounded now with first-generation Americans because my husband and his family came here from Vietnam in the decades after the war. For someone who's American by accident of birth, I'm humbled to know people who've risked their actual lives to come here. Paying attention to immigrants who want to be Americans will teach you more about citizenship and patriotism than any flag-waving demagogue or photo-op at a border fence.
With immigration equality for LGBT couples left out of the current reform bill, we're justifiably concerned as a community. But it's vital not to look at immigration reform solely through the lens of marriage equality. Keeping LGBT partners and families together is a vital issue. But so are the young LGBT people who were brought here as children and are American in every way except their documents. So are LGBT people who are fleeing hostility in their homelands for a shot at freedom in America.
They deserve their chance to be Americans, too. And we'll have a better America because of it.
Sean Bugg is the co-publisher of Metro Weekly. He can be reached at sbugg@MetroWeekly.com and followed on Twitter at @seanbugg.
---