(Page 2 of 5)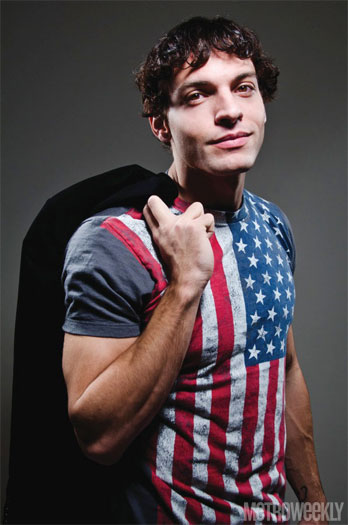 Coverboy: Christian
(Photo by Julian Vankim)
What was your favorite cartoon when you were a kid?
Angry Beavers.
What superhero would you be?
I don't think I really respect any of the superheroes we know about. I just don't see much conflict or adversity, and they just try to hide who they are. Probably Kiss, the hottest men in the world, because they have a comic book of their own.
Who's your greatest influence?
My father and Gene Simmons. Gene Simmons because he's the master performer and is the most recognizable icon in rock music. My father because he taught me to take the initiative to always push the limit, doing more than your peers are. And because he's so level-headed. It all ties together, because as a stripper you're always trying to push yourself to put on a good performance. What makes a good stripper is not physical attributes as much as your creativity and willingness to use your attributes to put on the best show.
What's your greatest fear?
Either losing a limb or not being remembered for anything. I've taken great pains to leave a paper trail behind me.
Pick three people, living or dead, who you think would make the most fascinating dinner guests imaginable.
Erica Jong, the Marquis de Sade and Eddie Generazio.
What would you serve?
Either sushi or lobster bisque. Or open-faced roast-beef sandwiches.