Coverboy: Nigel
As the Mr. DC Eagle soars
(Page 3 of 4)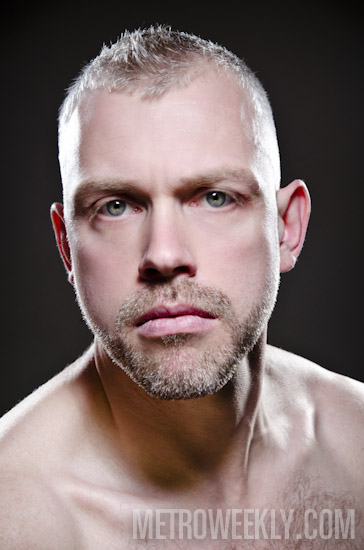 Coverboy: Nigel
(Photo by Julian Vankim)
If your home was burning, what's the first thing you'd grab while leaving?
My laptop, because it's got all my photos of family and friends, important memories. Maybe I'd grab my phone as well.
What's your biggest turn-on?
A smile, big shoulders and a laugh. Anything that expresses confidence, but not arrogance.
What's your biggest turn-off?
People who take the whole gay/witty thing as an excuse to be vicious or attack others. And smokers.
What's something you've always wanted to do but haven't yet tried?
Skydiving. It will probably be done by the end of this year.
What's something you've tried that you never want to do again?
Buy a house in Florida prior to the biggest property boom and crash.
Boxers, briefs or other?
Boxer-briefs. But I do love a good jockstrap, on myself and others.
Who's your favorite musical artist?
Right now, Emeli Sande. I think she's wonderful.
What's your favorite website?
The Rachel Maddow blog. I check it every morning. Also Facebook.
What's the most unusual place you've had sex?
In an open-air amphitheater in a park in Brisbane that was viewable from a hotel with lots of balconies. The people on the balconies were shouting words of encouragement.
---