Soundwaves
Kim English, Soft Cell, DJ Sammy, more
DISCO INFERNO… Can you believe it's been thirty years since disco first boogie-oogie-oogied? Well it has, and ABC has come to the rescue to commemorate it, with this evening's The Disco Ball: A 30-Year Celebration. ABC touts the event as one in which the music "never stops" since it's not -- "NOT," the press release emphasizes -- an awards show. Don't hold your breath: Each performer will be introduced by assorted celebrities on hand (including ubiquitous Bruce Vilanch), and you just know they'll go on and on about how happy they are to be here and what disco meant to them and how much they look up to so and so, blah, blah, blah. And then there's to be a disco-era fashion show – that could really drag on, so to speak. Still, with Gloria Gaynor, The Village People, Thelma Houston, The Trammps, Irene Cara and others from the disco era performing, along with more of-the-moment singers like Taylor Dayne, Mya, Usher and former Backstreet Boy Aaron Carter, there should be moments of true entertainment. Did I mention that Whoopi Goldberg and Martha Wash perform "It's Raining Men"? Hallelujah, amen sisters. But why disco, and why an ABC prime-time special? It didn't cost much, that's why, since the network merely taped the event, which took place mid-October in Los Angeles. The event was for a good cause, benefiting AIDS Project Los Angeles. So why not?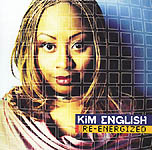 IN THE WORKS: KIM ENGLISH… She was supposed to have moved on from Nervous Records by now, but Kim English is actually prepping her next album for the label. Due out in a few months, the album -- likely an EP, of about 5 songs -- will be only her second album of original material, after 1998's Higher Things. She's not the slightest bit unhappy that she's still working with Nervous even after she arranged to end her contract -- she's just happy to be working, she told us. And the label has encouraged her to pen her first ballad, something that she's eager to do, since it would broaden her repertoire. Ballads notwithstanding, her biggest challenge is getting DJs to chance her original output, not just remixes. Why does everything these days have to be remixed by a big-named DJ to get club play?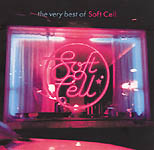 A TAINTED LOVE INDEED… Soft Cell, the duo of Marc Almond and Dave Ball, has always been a hit-and-miss affair: a hit one day ("Sex Dwarf") and a miss the next ("Numbers"). Actually, "Tainted Love" was the only hit they registered in the U.S. Which makes The Very Best of Soft Cell (Mercury Records) less of a memory trip and more of a journey through the sounds of electro-clash. (It's almost worth it for the liner notes alone, telling us that the duo is "back in action with a new record deal plus a new army of disciples to subvert and pervert.") The edgy synth-pop (or "sleazy listening," if you prefer) pioneer is certainly the major influence on this current trend in dance music, from the hard-charging, minor-key melody and dissonant chords to its outré risqué lyrics: "Isn't it nice, luring disco dollies to a life of vice" ("Sex Dwarf"). The Very Best does include two new songs, both of which make the case for the duo's heightened songwriting sensibility. "Somebody, Somewhere, Sometime" is on par with "Tainted Love" and sounds very much as the Pet Shop Boys did before they turned mellow. But the problem with even new-and-improved Soft Cell is that the music and the lyrics are often intentionally confrontational and jarring, with little in the way of melody and much that isn't memorable. Like a high-school choirboy, Almond often sings beyond his range, never more so than on the older hits. Except for the new stuff -- and could we please have more? -- Soft Cell's output is exactly what the duo rails against in "Monoculture": mediocre.
BOYS OF SUMMER IN HELL… DJ Sammy couldn't leave well enough alone after gravelly voiced Bryan Adams. He had to go and rework gravelly voiced Don Henley, turning Henley's "Boys of Summer" (Robbins Entertainment) into the most formulaic trance remix imaginable. "Heaven" was amusing the first time we heard it, millions of spins ago. We can't even bear to hear Sammy's latest a second time though. So heaven help us if it catches on the way his first effort with Yanou featuring Do "a deer, a female deer" did last year, part of the unfortunate wave of bad '80s songs turned into worse '00s remixes. To paraphrase from Sammy's, it isn't too hard to see: the gimmick of the summer has gone.
---