Coverboy of the Year [video]
Who will it be -- Tim, Rich or Aaron?
Photography by Julian Vankim. Art Direction by Todd Franson.
Videography by Aram Vartian. Video hosted by Ebone Bell.
Published on December 10, 2012, 7:35pm | Comments
Who will be the 2012 Coverboy of the year? Watch our trailer to see who the top three finalists are and then visit http://www.metroweekly.com or pick up an issue on Thursday, Dec. 13, to learn who the winner is.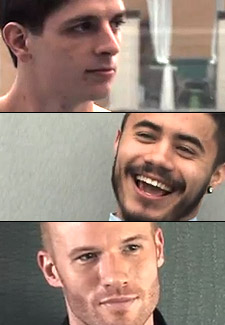 ---